Commons
Betriebsbesetzungen und Arbeiten in Selbstverwaltung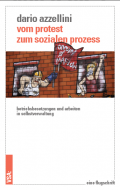 Betriebsbesetzungen mit dem Ziel der Produktion in Selbstverwaltung sind seit der Jahrtausend­wende aus Lateinamerika, vor allem aus Argentinien, bekannt. Im Laufe der aktuellen Krise haben Beschäftigte auch in Europa und Nordamerika erfolgreich Besetzungen von Betrieben durchgeführt, die von der Schließung bedroht waren.
El movimiento comunero en Venezuela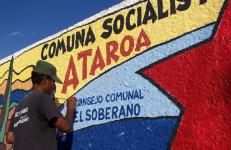 En el transcurso de la historia las utopías han jugado un papel importante en la construcción de alternativas sociales. En este artículo se analiza al mecanismo de autogobierno local venezolano de las comunas como prefiguración utópica o como "utopía concreta". Se discuten diferentes conceptos marxistas y emancipadores de utopía conectándolos con el pensamiento latinoamericano, para demostrar cómo la prefiguración utópica es de considerar necesaria en los procesos de lucha revolucionaria.
This article argues that labour can be understood as a commons, located in the discussion of how commons can advance the transformation of social relations and society. To manage labour as a commons entails a shift away from the perception of labour power as the object of capital's value practices, towards a notion of labour power as a collectively and sustainably managed resource for the benefit of society.