Kolumbien als Labor und der Irak als groß angelegte Anwendung

Die Privatisierung des Krieges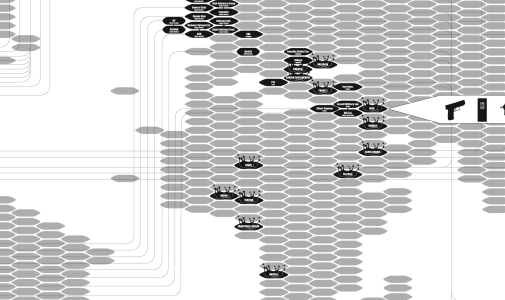 Dieses Weltkarte entstand als Auftragsarbeit für die Biennale 2006 in Gwangju (Südkorea) in Zusammenarbeit zwischen Lize Mogel (New York) und Dario Azzellini (Berlin). Es zeigt die Verbindungen zwischen Staaten (vornehmlich den USA) und privaten Militärunternehmen (PMCs) sowie ihre Aktivitäten in Kolumbien und den USA. Diese beiden Länder stehen exemplarisch für den Einsatz privatisierter Kriegführung im Rahmen der neuen Weltordnung.

Die Privatisierung von Militärdienstleistungen ist ein weltweites Geschäft mit einem Gesamtvolumen von 200 Milliarden US Dollar. PMCs bieten eine breite "Produktpalette", die von Logistikdienstleistungen (wie etwa den Bau und das Betreiben von Militäranlagen und Gefängnissen) über strategische Elemente (wie z.B. Radarkontrolle und Überwachungsleistungen) bis zu offenen Kampfeinsätzen oder geheimen Militärmissionen reicht. PMC-Niederlassungen finden sich weltweit und die Unternehmen rekrutieren ihr "Personal" zunehmend in der südlichen Hemisphäre.

Für Regierungen ist der Einsatz von PMCs sehr vorteilhaft. Als Privatunternehmen sind PMCs nicht der Militärjustiz unterworfen und können öffentliche Kontrolle weitgehend umgehen. Viele der abgeschlossenen Verträge müssen – im Gegensatz zu Militäraktionen der US Army – nicht vom US Kongress genehmigt werden und schützen zudem die PMCs vor zivilrechtlicher Verfolgung im Einsatzland. Zudem hat der Tod von PMC-Angestellten – im Gegensatz zum Tod von Soldaten – kaum Einfluss auf die öffentliche Meinung. Tote PMC-Angestellte finden – da formal Zivilisten – nicht einmal Eingang in die Gefallenen-Statistiken. Im Irak soll die Anzahl gefallener PMC-Angehöriger 1000-2000 betragen.

Das Verhältnis zwischen Militärangehörigen und privaten Dienstleistern hat sich im Laufe des vergangenen Jahrzehnts dramatisch verändert. Während des ersten Krieges der USA undihrer Verbündeten gegen den Irak war etwa einer von 100 Kriegsbeteiligten ein PMC-Angehöriger. Aktuell beträgt das Verhältnis im Irak etwa eins zu sechs. Die "Koalition der Willigen" (coalition of the willing) ist zu einer "Koalition der Rechnungssteller" (coalition of the billing) mutiert.

In Länder wie Kolumbien garantieren PMCs – in Zusammenarbeit mit der kolumbianischen und US Armee, der Polizei, Viehzüchtern, Drogenunternehmer, Paramilitärs, transnationalen Konzernen, dem CIA und der DEA – die Bedingungen für "gute Geschäfte". In wechselnden Koalitionen wird gegen Bauernorganisationen, Gewerkschaften, soziale Bewegungen und die bewaffnete Aufstandsbewegung vorgegangen. So arbeiten z.B. transnationale Konzerne (wie etwa Coca Cola) mit Paramilitärs zusammen, um Gewerkschaften zu zerschlagen und Gewerkschafter zu ermorden. PMCs, die für die Besprühung von Drogenanbauflächen mit Giften zuständig sind, zerstören auch die Anbauflächen von Kleinbauern, in Gebieten mit starker Organisierung. Diese und andere Aktionen haben in Kolumbien mehr als 2,5 Millionen Menschen zu Flüchtlingen gemacht.
Attachements

Worldmap Brooklynrail Version

Worldmap Mapquest version

Worldmap Spanish Version

Worldmap Deutsche Version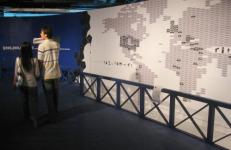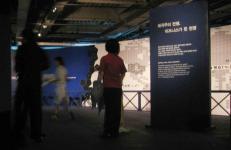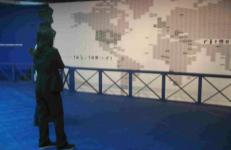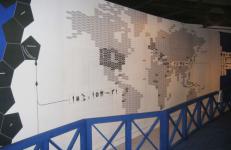 English Documents:
German Documents:
Spanish Documents:
Italian Documents:
Portugues Documents: