über internationale selbstorganisierte Arbeitskämpfe
Interview Radio Corax: "The Class Strikes Back"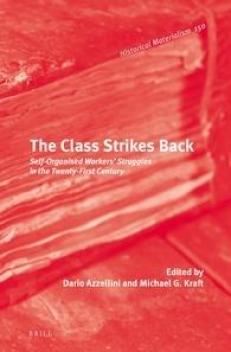 Wenn über Arbeitskämpfe gesprochen wird, dann geht es für gewöhnlich um Tarifverhandlungen und Warnstreiks - organisiert durch Großgewerkschaften wie die des DGB oder der CGT in Frankreich. Arbeitskampf kann aber auch anders aussehen - selbstorganisiert, fernab der Großgewerkschaften. Die Mittel selbstorganisierter Arbeitskämpfe sind radikaler. Betriebsbesetzungen, Blockadeaktionen und breite politische öffentliche Kampagnen die über die Sphäre der Arbeit hinaus gehen zählen zu den Mitteln selbstorganisierter Arbeitskämpfe. Diese Kämpfe werden oft von Kleinstgewerkschaften unterstützt, die sich als syndikalistische Basisorganisationen verstehen. Diese Arbeitskämpfe finden global statt - ob in Italien, in Argentinien oder in Deutschland. Wie diese Kämpfe geführt werden, wie erfolgreich sie sind und was man daraus lernen kann, damit beschäftigt sich der Sozialwissenschaftler und Autor Dario Azzelini. Er bringt im Januar zusammen mit Michael G. Kraft ein Buch über selbstorganisierte Arbeitskämpfe heraus. "The Class Strikes Back Self-Organised Workers' Struggles in the Twenty-First Century" so nennt sich sein Buch. Um was es darin geht, darüber sprachen wir Dario Azzelini.
https://www.freie-radios.net/86197
You are missing some Flash content that should appear here! Perhaps your browser cannot display it, or maybe it did not initialize correctly.