From Economic Science Fictions to Labour as Commons - Conference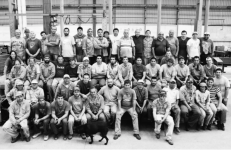 From Economic Science Fictions to Labour as Commons
Alternative Organisations & Transformative Practices (AOTP) Research Cluster Conference
This conference seeks to bring the two parallel literatures of 'economic science fictions' and 'labour as commons' into dialogue by inviting contributors to submit papers that investigate and analyse how society can move away from this dystopian economic science fiction via the practice of the labour commons.
(NB these are working panel titles now, subject to change)
9.30 - 10am Registration and Coffee
10 - 10.15am Welcome message
Dr Nico Pizzolato and Dr Daniel Ozarow. AOTP Convenors
10.15 - 11.30am Panel 1: Labour Commons as a Challenge to the Fiction
• Professor Martin Upchurch - Middlesex University, London / The Social and Economic Origins of Utopianism and Workers Control within the British Labour Movement
• Dr Cian McMahon, NUI Galway / Peace, Partnership, and Neoliberalism: The Irish Worker Coop Development Experience
• Professor Marek Korczynski and Dr Andreas Wittel, Nottingham Trent University - The Workplace Commons: Towards Understanding and Mapping Commoning within Work Relations
11.30 - 11.45am Break and Coffee
11.45 - 1.15pm Panel 2: Workers' Control in Greece and Argentina
• Professor Verity Burgmann, Monash University, Australia / Labour as a Commons in the Twenty-First Century: Factories without Bosses in Argentina and Greece
• Marco Gottero PhD Candidate, DeMontfort University, Leicester 'Come together': workers prefiguring a utopian, yet non-fictional, society
• Orestis Varkarolis, PhD Candidate, Nottingham Trent University Dr George Kokkinidis, University of Leicester Establishing a meta-organization as commoning 'labour as commons'
1.15 - 2pm Lunch
2 - 3pm World Café - Participatory activity for all attendees.
If economics is a form of fiction, how can labour emancipate itself from this fiction, return to its essence, and reclaim a non-fictional economy?
3 - 4.15pm Panel 3 Post-Capitalism
Dr Demet S. Dinler – University of Sussex Imagining Post-Capitalist Exchange Organisations: Ethnographic Insights from the Turkish Cut Flower Cooperative and its Auctions
Dr William Monteith - Queen Mary University of London Ordinary work in the post-wage economy: Reflections from a Ugandan marketplace
Dr Joseph Walton – University of Sussex Science Fiction, Participatory Economics, and the Division of Labour
4.15 - 4.30pm Break and Coffee
4.30 - 5.15pm Keynote Speaker
Dr Dario Azzellini, (ILR School at Cornell University, USA)
5.15 - 5.30pm Closing Remarks
Dr Nico Pizzolato and Dr Daniel Ozarow. AOTP Convenors
Post Conference Reception
-----------------------------
Photo: lavaca.org - Trabajadores de la ex Pettinari