Why haven't platforms taken over live music?
The limits of the "platform economy"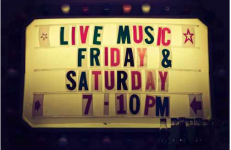 It is often assumed that the "platform economy" is in the ascendancy, and is taking over more and more economic sectors. Because of this, much research on the matter has focused on characterising and evaluating this change: what are the relative advantages and disadvantages of this kind of work compared to more "traditional" jobs? Should we be optimistic or pessimistic about it? Hence, most current research has looked at the experience of workers in industries which are already highly "platformised" (such as ride sharing, food delivery, or clickwork).
But given that the platform economy still involves only a small percentage of workers worldwide, it seems that some sectors must be more susceptible to platform takeover than others. Indeed, put this way, this sounds like a statement of the obvious. So it is surprising that so little research has examined which characteristics make a given labour market more or less hostile terrain for platform capitalists. Our study of live music in the UK and Germany suggests some answers to these questions.
Superficially, live music seems like the kind of sector that might be ripe for platformisation. High-profile early platforms intervened directly in the music industry, reshaping the relationship between musicians and their audiences (for example Napster or Myspace). Moreover, live music fits closely with the idea of the "experience economy" which features heavily in many platforms' self-promotion. See, for instance, Sofar Sounds, which considers itself a dedicated live music platform and has collaborated with AirBnB and Uber to provide live music "experiences" in private individuals' homes.
However, our research shows that live music is proving resistant to the platform model. We conducted a systematic review of live music intermediaries in our two countries, developing a comprehensive database of any enterprise which a) has a significant online presence, and b) aims to link up buyers and sellers in the live music labour market.
The sites we found included those helping musicians connect with other musicians; helping musicians connect with potential venues; or helping customers (such as individuals organising a private party or corporate event) to find musicians. We supplemented this with a number of interviews with key informants in both countries.
In the over 160 sites in our database, very few adopted a model consistent with the typical "platform", and those that came closest to this tended to have a marginal presence, with little reason to believe they could become a major source of work for live musicians.
Why is this? First, we will summarise the kinds of enterprises we did find, and consider how and why they fell short of "platformisation".
by Charles Umney (University of Leeds), Dario Azzellini (Cornell University) and Ian Greer (Cornell University)
Links zu diesem Artikel: