Interview
Dr. Dario Azzellini: Bridging the gap between academica, activism & filmmaking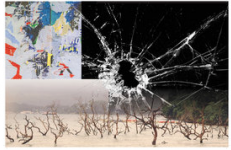 "How do you neutralize a revolutionary?... you give him an office with air conditioning." This was one of several humorous anecdotes that Dr. Azzellini shared with me during our interview. Dr. Azzellini's eyes twinkled with amusement as he recounted this joke someone once told him. His incisive and dynamic way of thinking and conceptualizing ideas and connections increasingly became evident during our interview.
Dr. Azzellini and I share somewhat similar cultural upbringing, we both spent our formative years in different countries. Born in Germany to Italian parents, Azzellini spent his formative years and young adulthood in countries in the Caribbean, Central and South America, as well as Europe. He is fluent in Spanish, English, German and Italian, and understands and reads Portuguese and French. His grasp of multiple languages enables him to carefully portray various complex political and social content in his written and documentary work. Apart from research and filmmaking, Azzellini teaches at the department of Development Sociology at Cornell University. The focus of his research and film are social movements, worker's control, local self-government among other topics. His interdisciplinary work cuts across various languages and cultures, exploring how people enact social change through activism and grassroots organization.
When asked about his passion, Azzellini states "I am passionate about changing the world, if you think about it aren't most things some subsection in the chapter of changing the world?" Azzellini describes himself as an "organic intellectual", he participates in some of the movements he researches and films. His findings are shared and accessible to the communities he studies, he launched the website workerscontrol.net, a multi-lingual platform and archive of worker's control and movements. Context is very important to Azzellini, he aims to convey people's stories within a cultural and political lens that is specific to the community. Research is conducted in communities where he speaks the language and knows the culture. He states, "I have my doubts that you can be doing research if you don't have insight into the culture…context matters."
Azzellini's journey into documentary making began during a serendipitous encounter with a Swiss camera man while he was traveling through Mexico during the early 1990's. After working on two documentaries about Nicaragua in 1992 and 1993 with his new-found collaborator, Azzellini was hooked on filmmaking. Over twenty years, numerous documentaries later, Azzellini has arrived at his own unique style of documentary making together with Austrian artist Oliver Ressler. He states, "our approach is to tell collective stories…we think that change is collective". His documentaries "often follow the lives of people who have chosen to take their own destinies into their own hands and do something for change". Breaking from traditional visual habits "workers are not interviewed while they are working, there is no "expert" explaining what the workers want, mean, hope to accomplish. They speak for themselves." In Azzellini's and Oliver Ressler's documentary series "Occupy, Resist, Produce", the viewers follow the lives of workers who have occupied and operationalized old factories through workers unions and grassroots organizing.
In his words "I produce documentary not as an additional comfort zone but as something that ruptures the viewer's perspective." Azzellini believes that one of the elements that makes FLEFF so valuable is "that chosen films are offered to the public as an offer, an end and an intervention. Afterwards, there are activities and discussions that ensures that FLEFF is not just a film festival but much more."
Photo: FLEFF intern voices / Blog
Related Links: