Movimientos Globales
Presentazione del volume If Not Us, Who? Con Dario Azzellini, Lorenzo Feltrin e Anna Calori
Transform!Italia presenta il volume If Not Us, Who? della Fondazione Rosa Luxemburgc on il curatore Dario Azzellini e due degli autori, Lorenzo Feltrin e Anna Calori
Self-Organised Workers' Struggles in the Twenty-First Century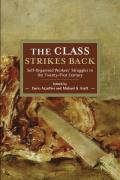 Reinventing Democracy from Greece to Occupy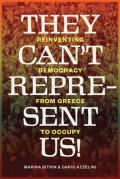 How the new global movements are putting forward a radical conception of democracy.
"The movements documented in this volume succeeded in shutting cities down through tremendous shows of force. And when you shut down a city, you can actually stop capital accumulation … Until we start building a truly democratic society, we will continue to see our good ideas co-opted by capital."

– from the foreword by David Harvey


Here is one of the first books to assert that mass protest movements in disparate places such as Greece, Argentina, and the United States share an agenda — to raise the question of what democracy should mean. These horizontalist movements, including Occupy, exercise and claim participatory democracy as the ground of revolutionary social change today.