Venezuela's Oil Wealth and Social Transformation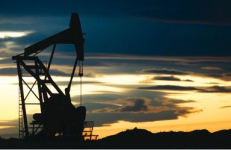 Summary and Keywords
With the victory of Hugo Chávez in the 1998 presidential elections, Venezuela became the first country in the Latin American "pink tide." Up to then, mainstream political analysis had considered Venezuela a stable liberal democracy. Little attention had been paid to the country internationally. Former army officer Chávez was met with suspicion by the international left, which knew little about the Venezuelan left and the contemporary history of the country, and the right thought it could persuade him to act in its interests. The process of social transformation launched, named the "Bolivarian Revolution" after Venezuelan independence leader Simón Bolivar, became radicalized rapidly and was soon declared socialist. Internal policies were characterized by popular participation, expropriations, and redistribution of the oil wealth. Internationally, Venezuela took an active role in promoting regional integration and South–South cooperation. Chávez and the social transformation process in Venezuela rapidly gained strong sympathies among social movements and the radical left throughout the Latin American and Caribbean (LAC) region; for the same reasons, Venezuela came to be the number-one enemy of the Latin American right and the United States, which supported several attempts to overthrow the government. After Chávez's death in 2013, his successor, Nicolás Maduro, faced an increasingly violent opposition, a severe economic crisis, growing hostility from the United States and the European Union (EU), and a regional context in which the rise of right-wing governments reversed the "pink tide." Since early 2019, the situation has escalated because of sanctions by the U.S. and EU countries; the recognition of a self-proclaimed "interim president" belonging to the opposition, by the United States, most EU countries, and the right-wing governments in Latin America; coup attempts; and the open threat of U.S. military intervention. The unfolding of the Bolivarian Revolution, the forces at play, and the main points of conflict need to be analyzed in their historical context.
Image: albatv.org
on paper // (forthcoming)
Azzellini, Dario. "Venezuela's Oil Wealth and Social Transformation." Vanden, Harry E.; Prevost, Gary (Eds.). Oxford Encyclopedia of Latin American Politics (series: Oxford Research Encyclopedia of Politics). Oxford: Oxford University Press.
Related Links: