Democracy
A Preview of the Future
One of the 'concrete utopias', as Ernst Bloch called them, realistic possible concepts for a better world, that can already be found in the here and now, are 'recuperated companies'. Focusing on the examples of the worker-controlled factories RiMaflow in the industrial periphery of Milan and Officine Zero in Rome this text allows a glimpse of how society could be organised differently.
Bilbao resucita a Karl Marx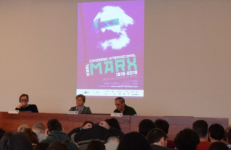 Bilbao se tiñó de rojo la semana pasada, y esta vez la culpable no fue ninguna afición visitante, sino la vuelta de uno de los clásicos. Los días 1, 2 y 3 de marzo la capital vizcaína acogió el Congreso Internacional Karl Marx, celebrado por el bicentenario de su nacimiento y organizado por el grupo de investigación Parte Hartuz y el Departamento de Ciencia Política y de la Administración de la UPV-EHU, con el apoyo de la Universidad y la colaboración de Betiko Fundazioa y diversos agentes políticos, sociales y sindicales.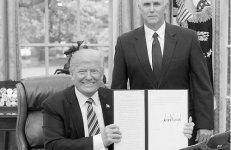 The term democracy is generally used as a synonym for liberal democracy, which is far from being the only possible form of democracy; indeed, it is even questionable whether liberal democracy was ever intended to be truly democratic. For centuries, liberals and democrats have been fierce opponents. Liberals only accepted democracy when it was limited to the political sphere, excluding it from the economic and social sphere. Liberal democracy became the new form of governance of the emerging production model (industrial capitalism).