Comunas
Bilbao resucita a Karl Marx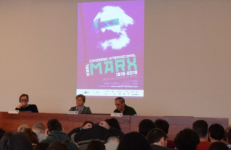 Bilbao se tiñó de rojo la semana pasada, y esta vez la culpable no fue ninguna afición visitante, sino la vuelta de uno de los clásicos. Los días 1, 2 y 3 de marzo la capital vizcaína acogió el Congreso Internacional Karl Marx, celebrado por el bicentenario de su nacimiento y organizado por el grupo de investigación Parte Hartuz y el Departamento de Ciencia Política y de la Administración de la UPV-EHU, con el apoyo de la Universidad y la colaboración de Betiko Fundazioa y diversos agentes políticos, sociales y sindicales.
Dario Azzellini in: Latin American Utopias: Past and Present, Edited by Juan Pro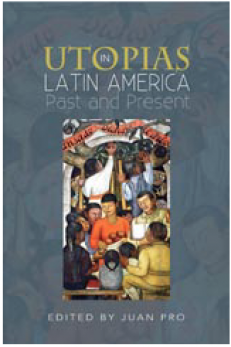 In an age in which fears about the future predominate (in the form of dystopias, ecological catastrophes and terrifying Sci-Fi scenarios), utopia is reappearing as the bearer of hope for the fate of humanity. Latin America has historically been a fertile ground where utopian projects, movements and experiments could take root and thrive, and this constitutes one of the region's major contributions to world history.
El movimiento comunero en Venezuela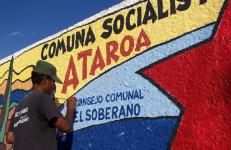 En el transcurso de la historia las utopías han jugado un papel importante en la construcción de alternativas sociales. En este artículo se analiza al mecanismo de autogobierno local venezolano de las comunas como prefiguración utópica o como "utopía concreta". Se discuten diferentes conceptos marxistas y emancipadores de utopía conectándolos con el pensamiento latinoamericano, para demostrar cómo la prefiguración utópica es de considerar necesaria en los procesos de lucha revolucionaria.